Kamagra Effervescent: Enjoy A long Lasting Erection With A Glass of Bubbly
No matter at what age it strikes, Erectile dysfunction can disrupt a man's life. Relationships will suffer as a result of Erectile dysfunction. Many men may feel isolated, unable to address erectile dysfunction, as self confidence deteriorates with the continued discomforts caused by erectile dysfunction. Kamagra Effervescent can help put your sex life back on track and help achieve a hard erection and provide you with long lasting results.
How Does Kamagra Effervescent Work?
No doubt, Kamagra Effervescent can revive your sex life and enable you pursue a more enjoyable sexual experience. Just like the Kamagra products, the active ingredient found in each tablet is Sildenafil Citrate and produces the exact same goal as Viagra. Sildenafil acts as a blocker to prevent the interference of a chemical produced in your body, known as phosphodiesterase type 5.
As a result, the blood vessels in your body relax by widening, which will allow a proper blood flow to freely reach the penis. The use of Kamagra Effervescent along with sexual stimulation will enable an erection that can be maintained.
These dissolvable tablets, are manufactured by Ajanta Pharma, in clinical controlled conditions and is part of the Kamagra brand. They come in a tube containing seven 100mg tablets. All ED treatments, including this one, work only when there is sexual stimulation. So it will be pointless consuming it without foreplay.
What Are The Benefits Of Kamagra Effervescent?
Kamagra Effervescent tablets once dissolved in water or juice has a more immediate effect than tablets. It even tastes better than the tablets. This sparkly solution is ideal for those who have difficulty swallowing. They will not irritate the stomach, as you might find this with tablets. It is more suitable option for those suffering from Gastric irritation. It is a lot cheaper compared to brand names such as Viagra, and you will be paying a lot less especially when purchasing these online.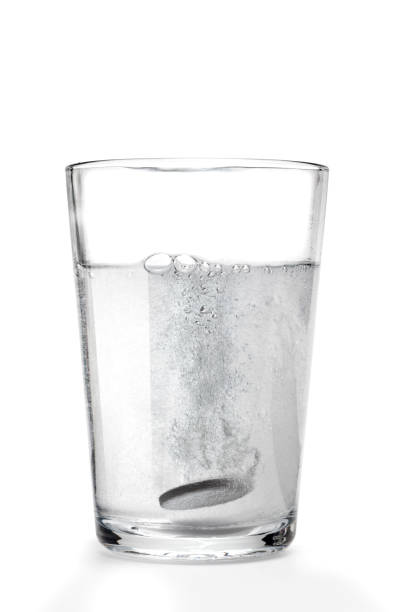 How and When To Use It
Kamagra Effervescent should only be taken once every 24 hours. Drop one tablet in a glass of water or juice and gently stir. Once the tablet is completely dissolved, it is ready to be taken. It is recommended these are taken 15/20 minutes prior to sexual activity. The time necessary for Kamagra Effervescent to take effect will vary from person to person, however it usually takes about ten to twenty minutes. You can expect the effects to last between four to six hours. Try to avoid, heavy or high fat meals prior to taking this medication.
Is it Safe For Everyone?
Like any other medication, what is safe for one person may not be for another. Your lifestyle and general medical conditions will dictate whether or not Kamagra Effervescent is a safe solution for you. Unfortunately these tablets are only to be used by men. Do not use these tablets alongside other sildenafil treatments. It is strongly recommended to not use if you are taking Nitrates. Nitrates are usually prescribed for chest pains or angina.
Kamagra Effervescent, like most ED treatments is not recommended for those with liver problems, blood pressure issues, heart related conditions and if you are recovering from a stroke or any surgery. Do not mix it with alcohol or drinks that contain caffeine or grapefruit.
Do not self medicate, and always check with your doctor first, to avoid any unnecessary health risks. Kamagra Effervescent should be kept in dark and dry places, where kids or pets cannot reach it.
Is There Side Effects To Kamagra Effervescent?
Any medication can have side effects, ED medication not excluded. The consumption of alcohol is not recommended when taking Kamagra Effervescent. Some may experience decreased alertness, therefore it is highly recommended you do not drive or use heavy machinery. The treatment may cause mild or serious side effects.
Some of the most common side effects are but not limited to headache, heartburn, diarrhoea, back pain, muscle pain, stuffy nose, flushing, pain in your arms or legs, change in hearing, ringing in your ears, dizziness, hearing loss, change in blood pressure, allergic reaction, sleepiness, shortness of breath, upset stomach, indigestion or prolonged erection.
Rare side effect is priapism, when the erection won't stop or last longer than 4 hours. If you get priapism, call medical help as soon as possible. If any side effect mentioned above or other occurs to you, contact your doctor. For more information on side effects of Kamagra Effervescent, contact your doctor or local pharmacist.
Usually, the side effect will subside within a few days to a couple of weeks. If the effect continues or becomes more severe, seek medical assistance.